1941-S WDDR-003
Description: Class V, Pivoted Hub Doubling
A nice CW spread shows on E PLURIBUS UNUM, STATES OF AMERICA and the right side of the building with extremely close doubling showing on CENTS and LLO of MONTICELLO. 

Markers: 
Obv:  None noted.

Rev:  Die gouge (dot) inside lower left portion of M of AMERICA; diagonal die gouge from rim above N of UNUM; small S mint mark which is S/S East.

Cross Reference:  

Submitted by:  Jennifer Casazza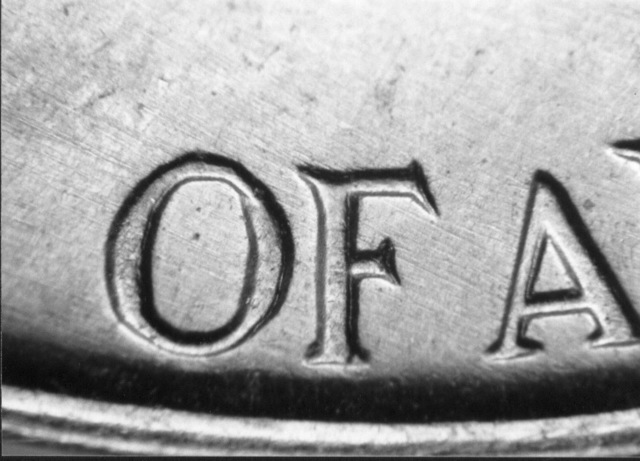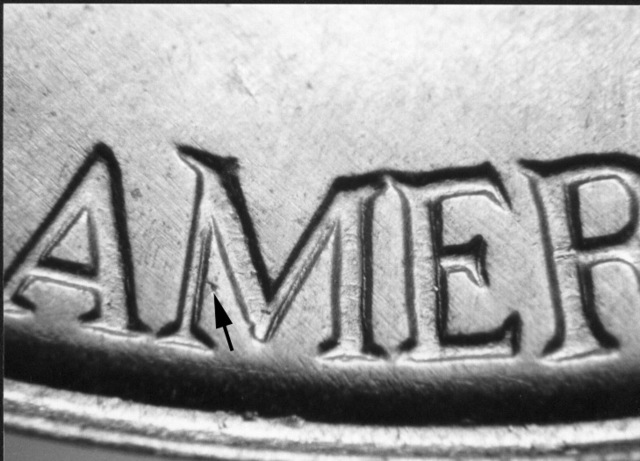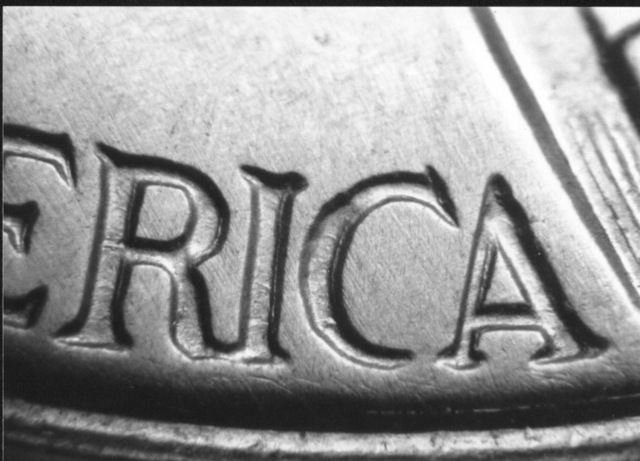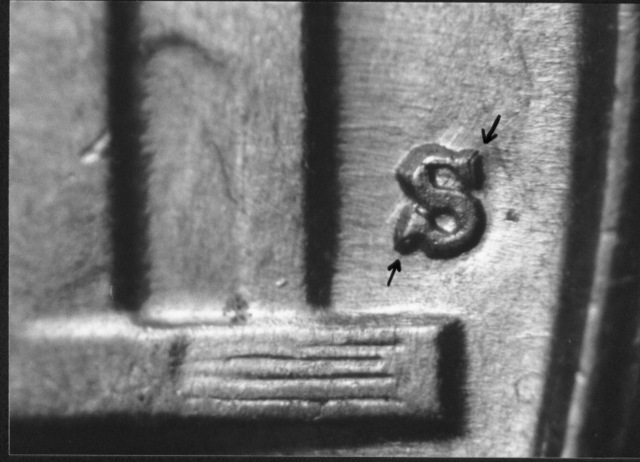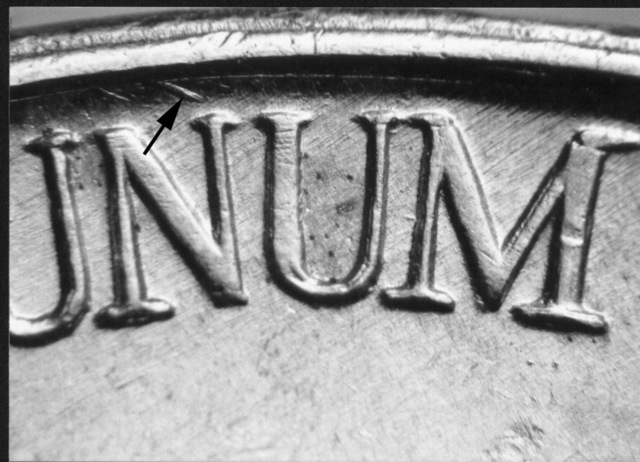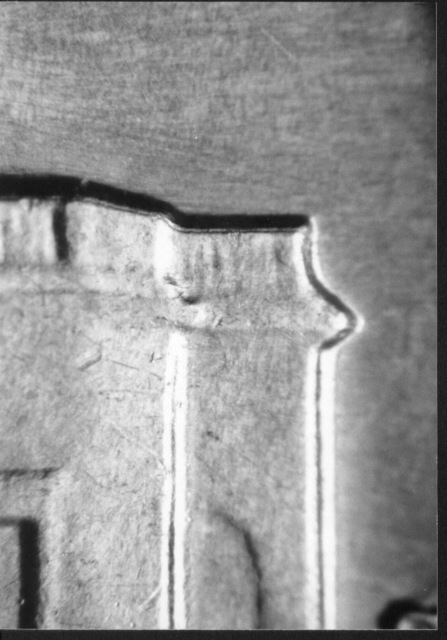 ---