2005 P WDDR-079 Satin Finish Ocean in View
Class VIII (tilted hub doubling) shows below the tip of the third lowest branch on the left side of the target tree. Photos are cloudy as they were taken with the coin in its original cellophane wrapper.
Markers:
Obv: None noted.

Rev: Small die dot above the first "U" of UNUM near the rim.
Cross Reference: Unknown.
Submitted by: Richard Ray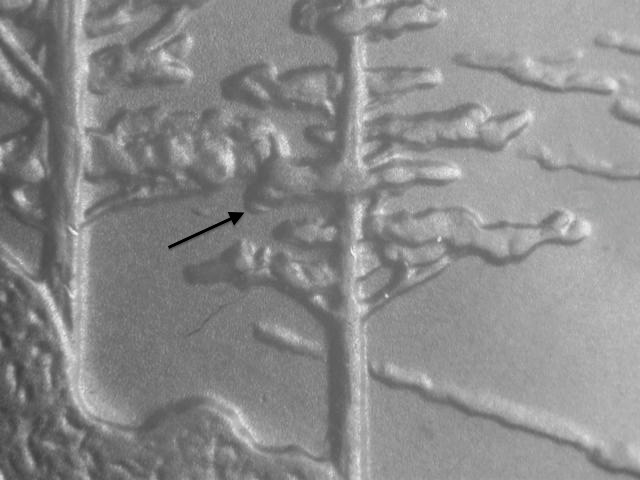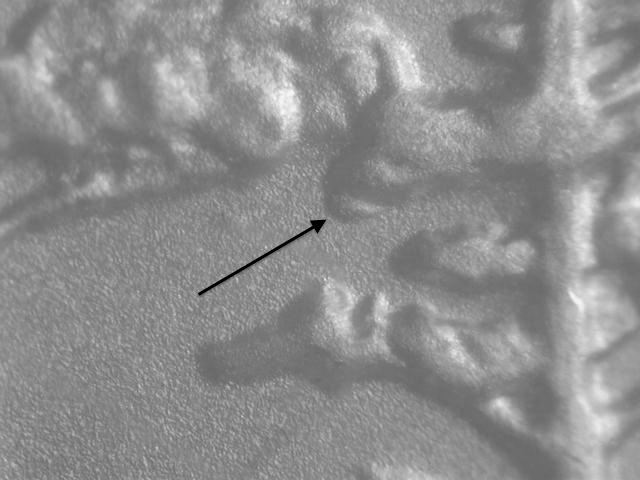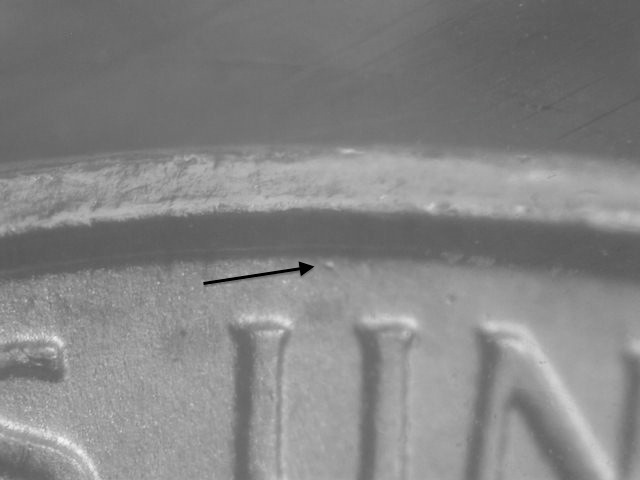 ---