2005 P WDDR-077 Business Strike Ocean in View
Class VIII (tilted hub doubling) shows below the lowest branch on the left side of the target tree.
Markers:
Obv: Die gouge/dot above and between the "W" and the "E" of "WE."

Rev: Large dot chip above the "5" of the date and the 'F" of FIVE; die dot near the center of the "C" of "CENTS."
Cross Reference: Unknown
Submitted by: Richard Ray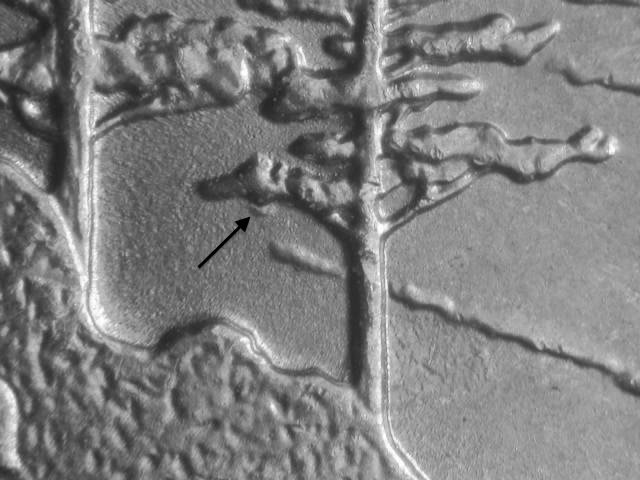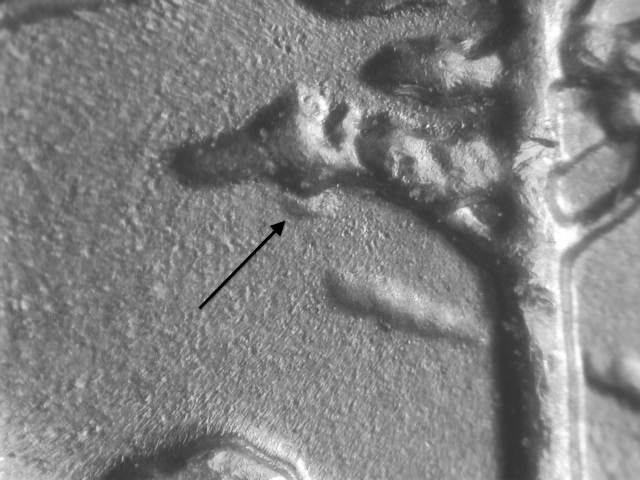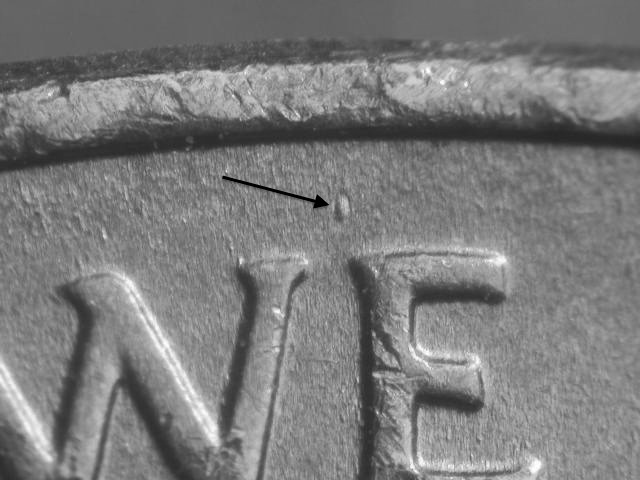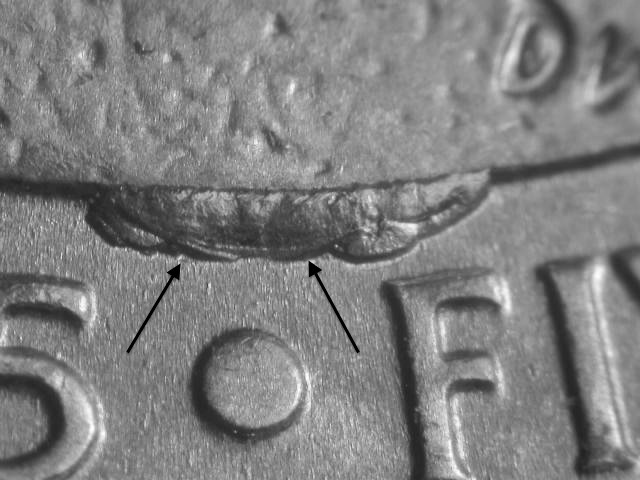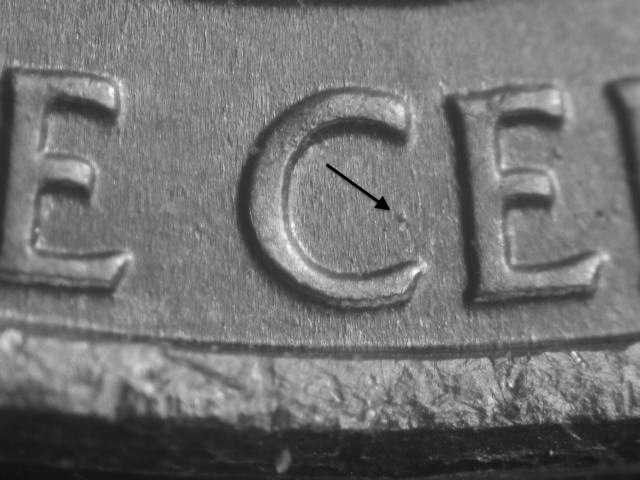 ---