2005 P WDDR-075 Business Strike Ocean in View
Class VIII (tilted hub doubling) shows weakly to the south on the third lowest branch on the left side of the target tree. Very similar to WDDR-026.
Markers:
Obv. Stage A: Veritcal die gouge above the "B" of LIBERTY; long slanted die scratch to the right of the forehead.
Obv. Stage B: Vertical die gouge weaker, but still visible; die chip on Jefferson's nose.

Rev. Stage A: Short horizontal die scratch protruding from the right side of the "R" of CLARK; and a short scratch extending from the left side of "K" of CLARK.
Rev. Stage B: Small die chip inside the upper half of "8" of 1805; and small die gouge inside the first "U" of PLURIBUS.
Cross Reference: Unknown
Submitted by: Richard Ray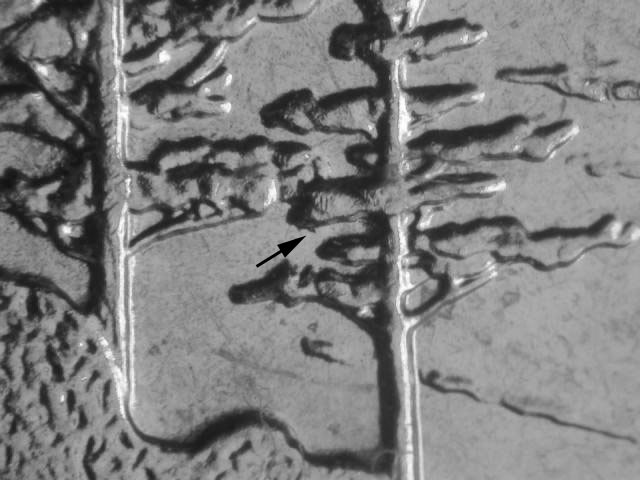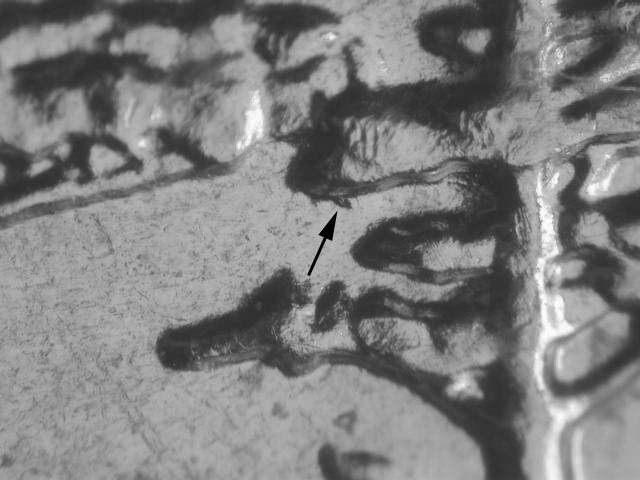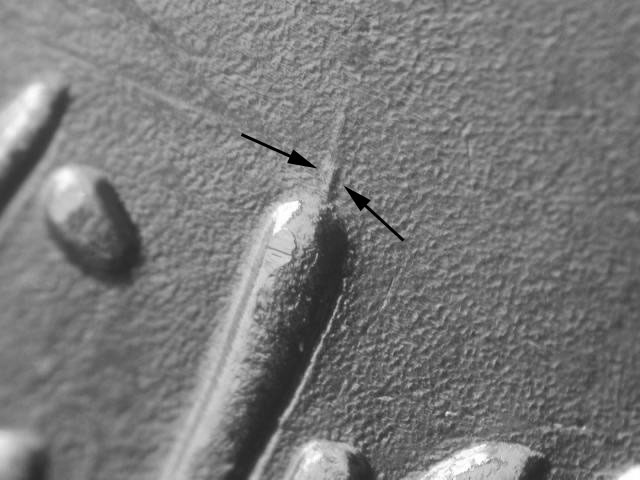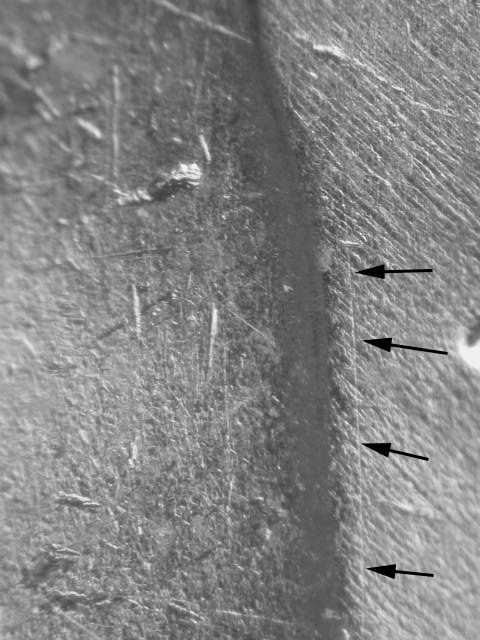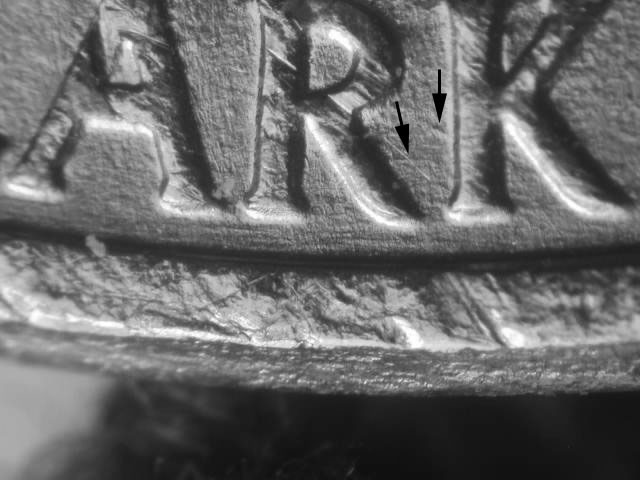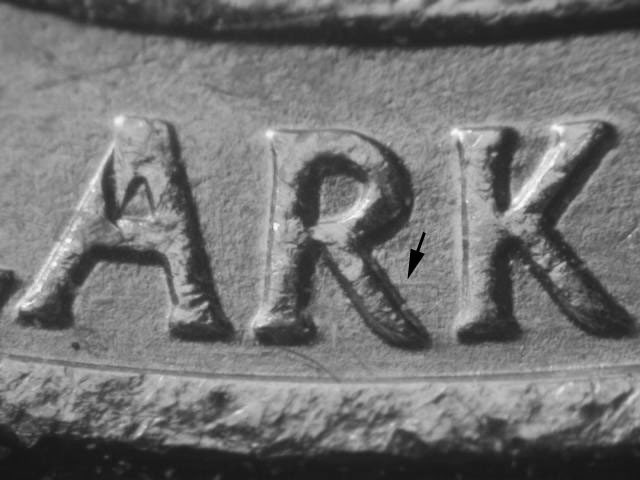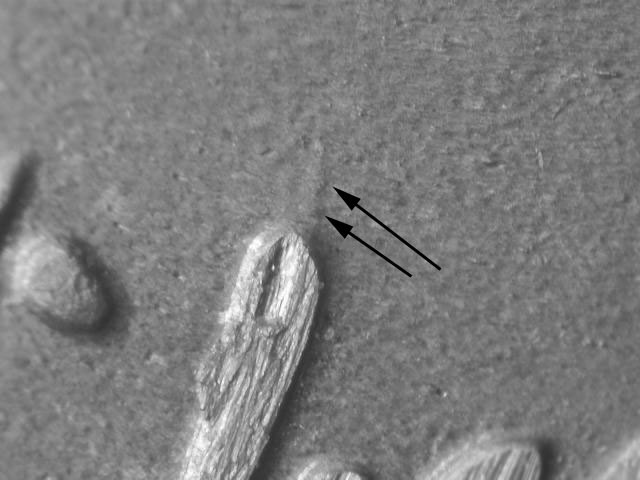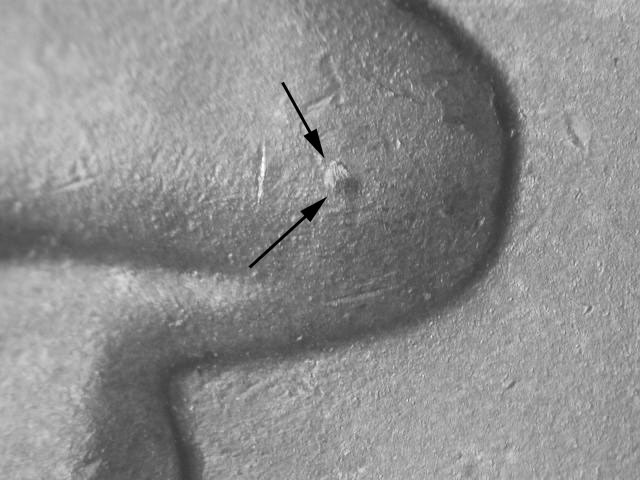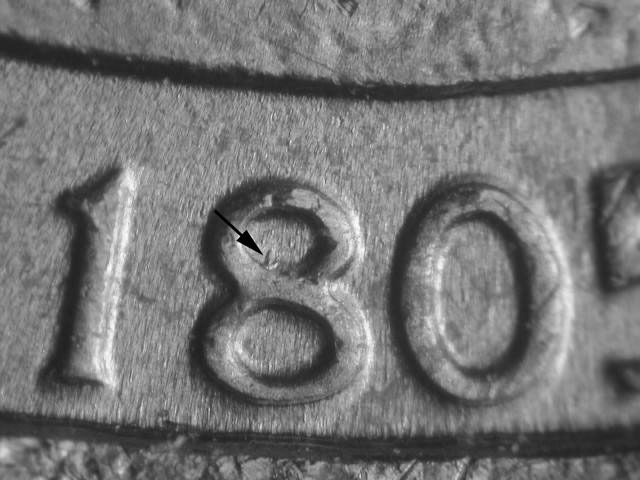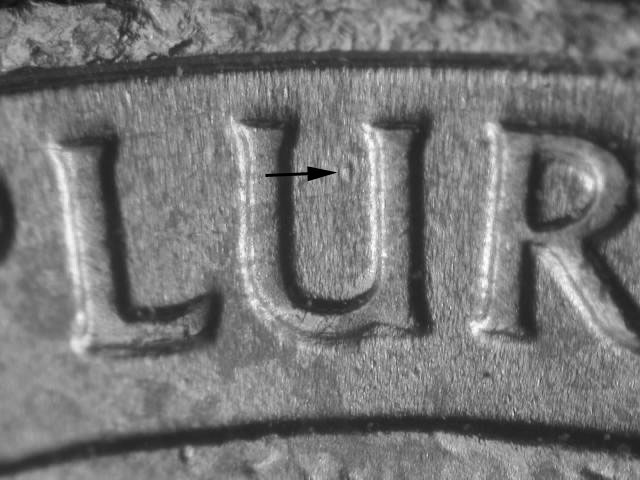 ---