2005 P WDDR-074 Business Strike Ocean in View
Class VIII (tilted hub doubling) shows to the west on the second and third lowest branches on the left side of the target tree.
Markers:
Obv: Die chip in the "E" of LIBERTY.

Rev: Short, horizontal die scratch below the left side of the "R" of PLURIBUS; die crack on the edge of the base above the "5" of the date to the "F" of FIVE; die chip in the 'W" of DW, the designer's initials.
Cross Reference: Unknown
Submitted by: Richard Ray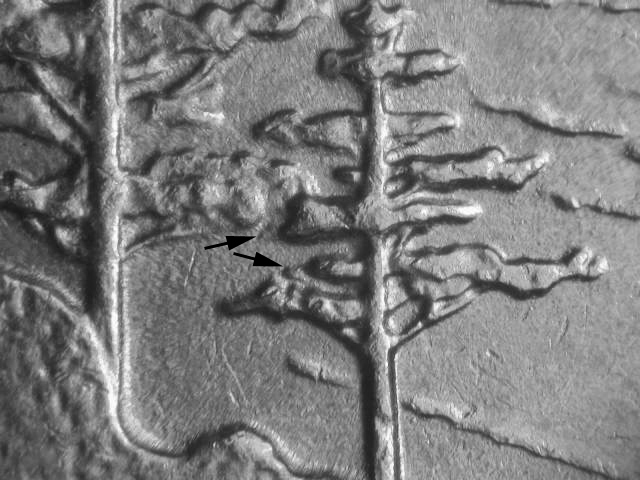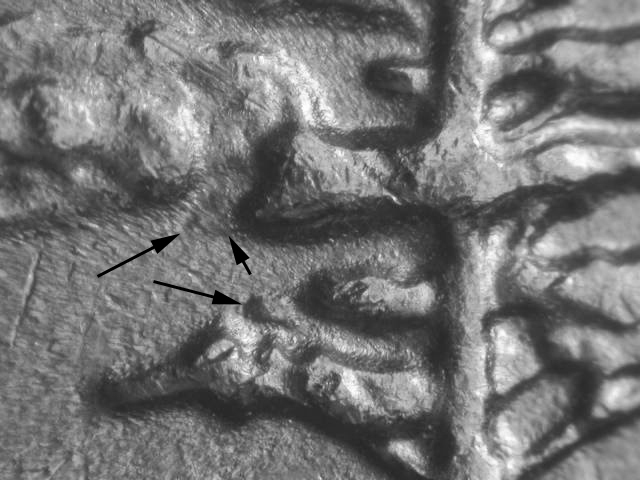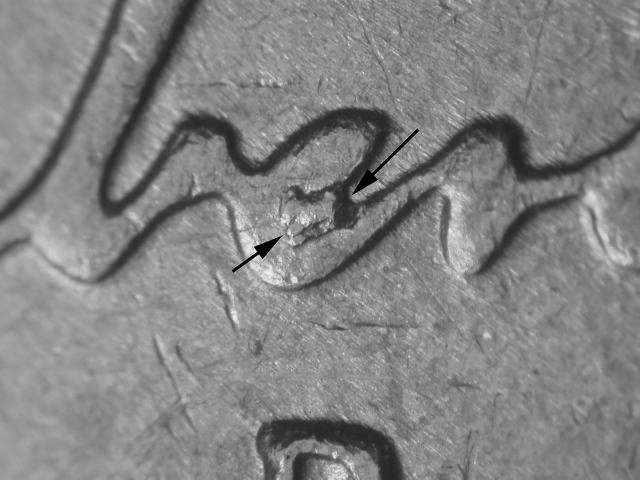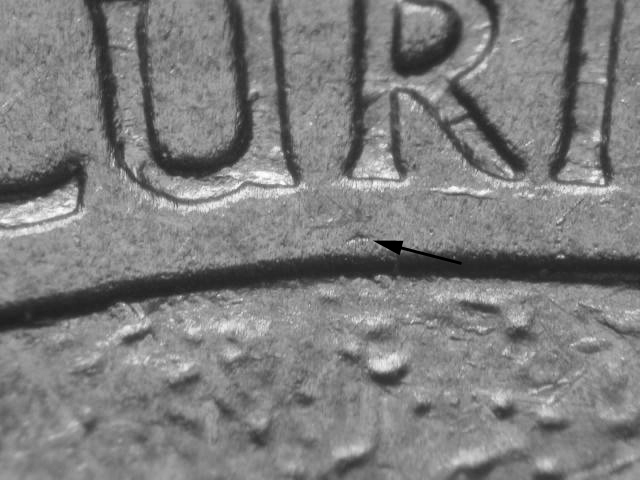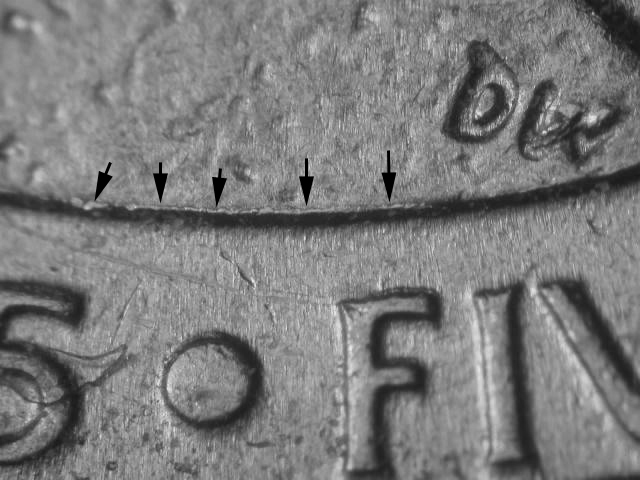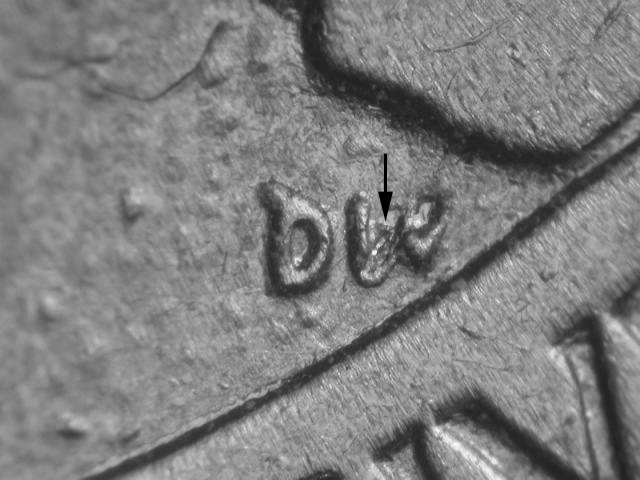 ---