2005 P WDDR-052 Satin Finish Ocean in View
Class VIII (tilted hub doubling) shows nicely to the north on the lowest branch on the left side of the target tree.
Markers:
Obv: Three almost parallel die scratches to the southeast of Jefferson's upper lip; short vertical die gouge extending from the bottom of the upright segment of the 5 of the date.
Rev: None noted.
Cross Reference: CDDR-060/CONECA DDR-042
Submitted by: Michael Sulinski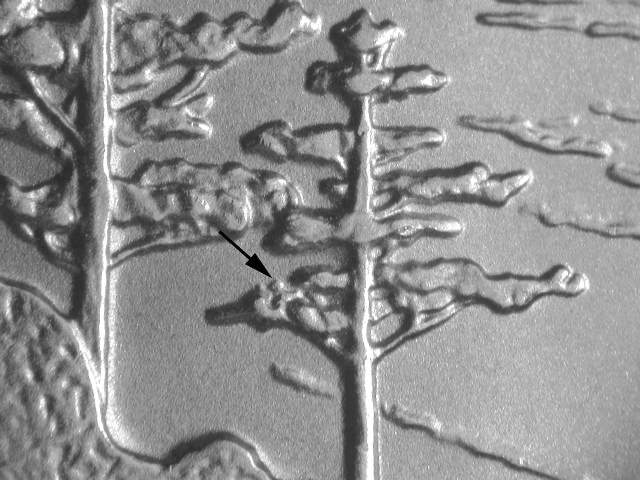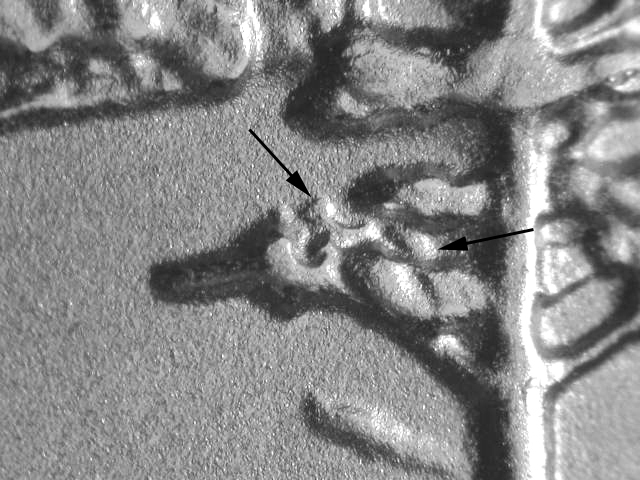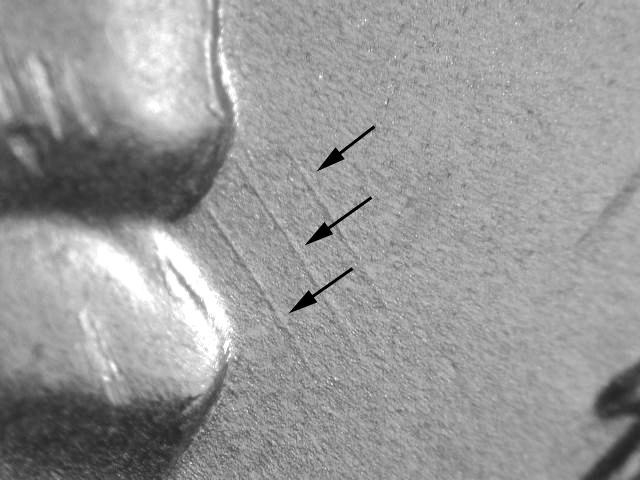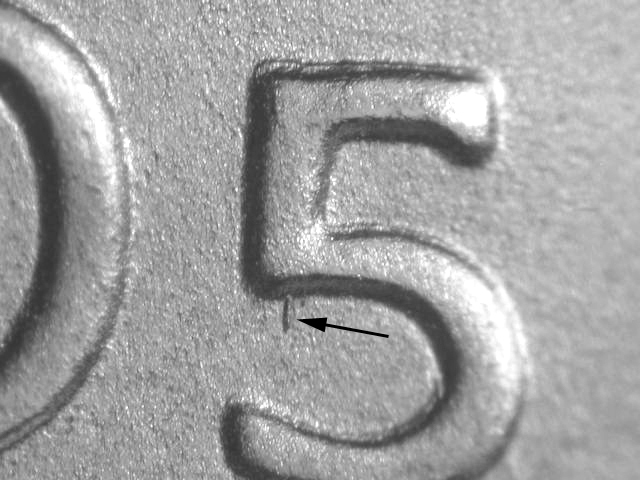 ---