2005 P WDDR-050 Business Strike Ocean in View
Class VIII (tilted hub doubling) shows nicely to the northwest on the two lowest branches on the left side of the target tree.
Markers:
Obv: Short diagonal die crack on Jefferson's upper lip.
Rev: Diagonal die crack through the "1" of 1840; small die dot above the "N" of OCEAN.
Cross Reference: CDDR-061/CONECA DDR-028
Submitted by: Richard L. Ray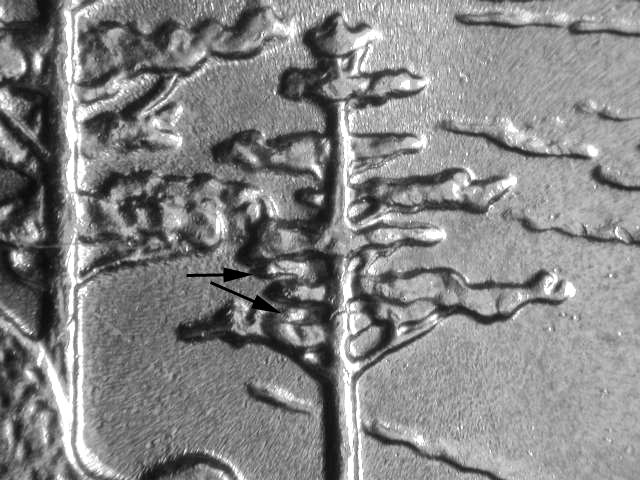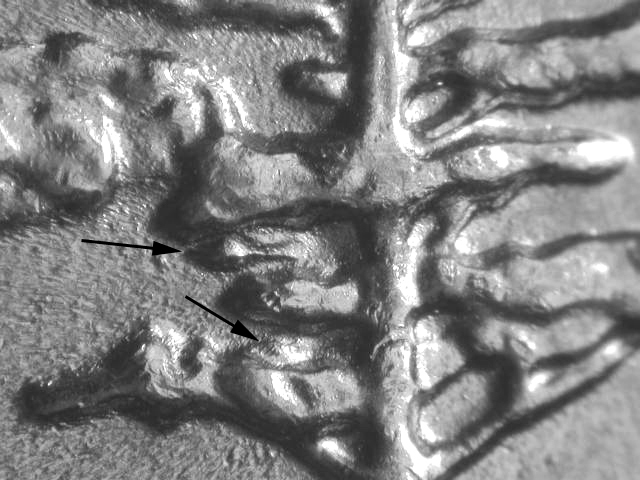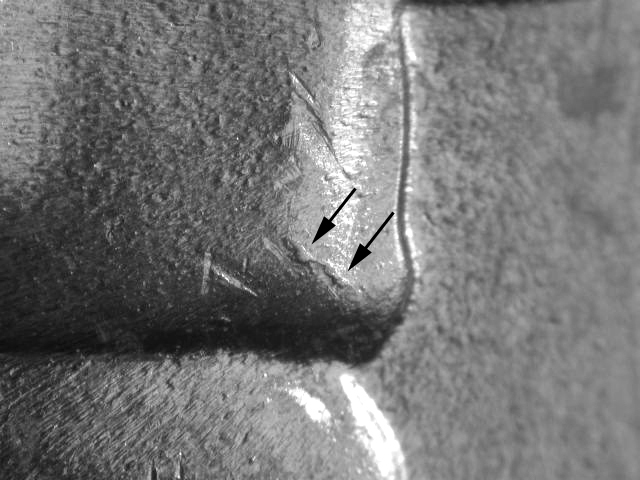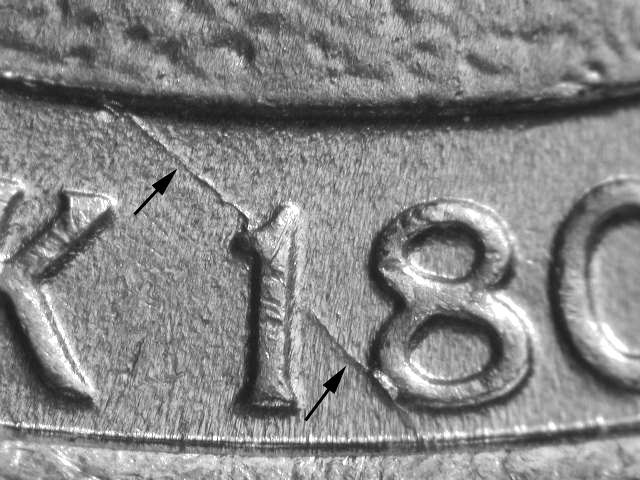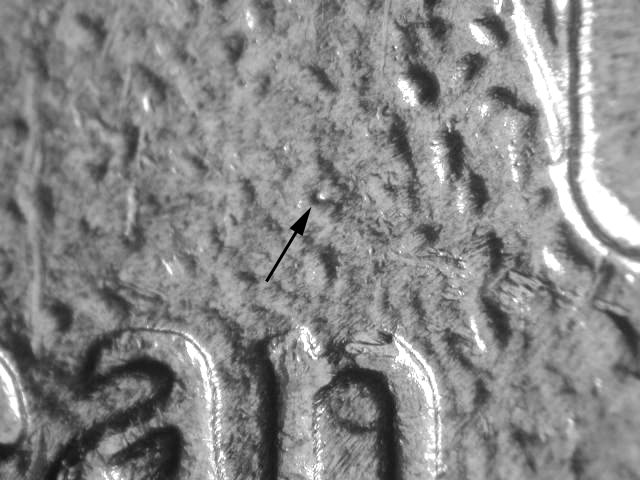 ---