2005 S Pr. WDDR-006 Ocean in View
Class VIII (tilted hub doubling) shows very weakly to the south on the third lowest branch on the left side of the target tree.
Markers:
Obv: Very small die gouge below Jefferson's hair below where his ear (hidden) should be.

Rev: Small die dot below the tip of the wave that extends through the trunk of the target tree.
Cross Reference: Unknown
Submitted by: Kenneth Russell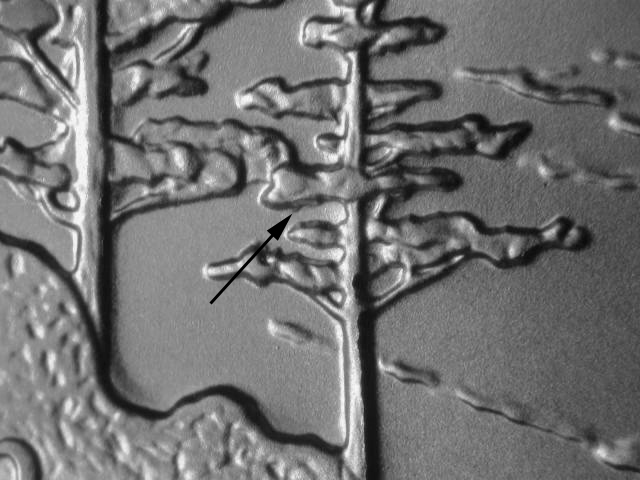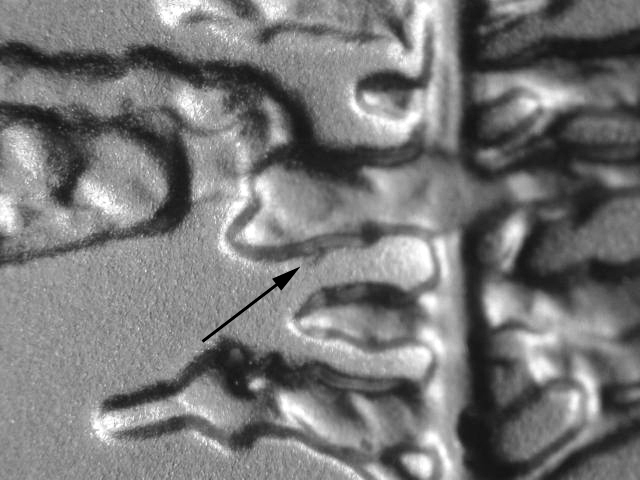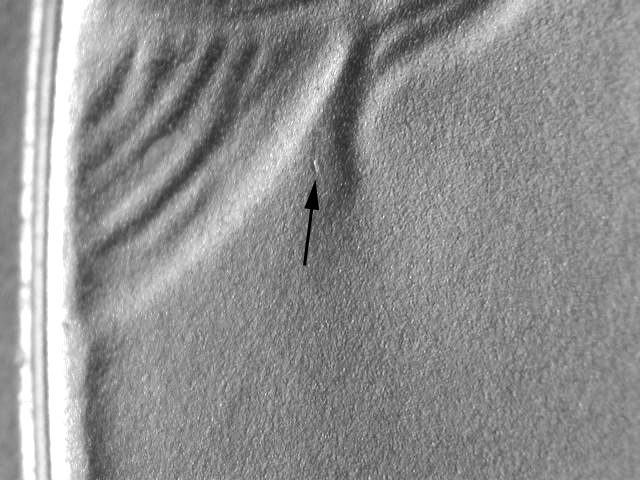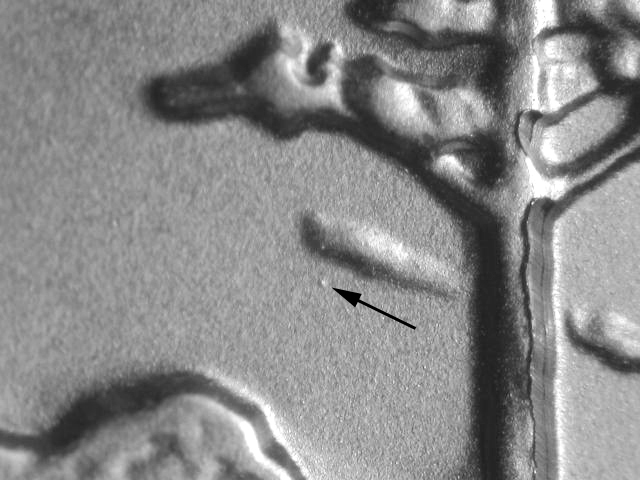 ---