2005 P WDDR-032 Satin Finish Ocean in View
Doubling shows as extra thickness on all the central design elements on the reverse. Lesser extra thickness shows on the lettering around the rim. Take care when attributing these "extra thickness" varieties as they are very similar in appearance. Rely on the die markers to distinguish between them.
Markers:
Obv: Die gouge (dot) in the field east of the tip of Jefferson's nose; small die dot to the right of the top of the "B" of LIBERTY.

Rev: Die gouge (dot) below the wave to the west of the last "A" of AMERICA; small die gouge at the top of the "I" of UNITED.
Cross Reference: Unknown
Submitted by: Brian Ribar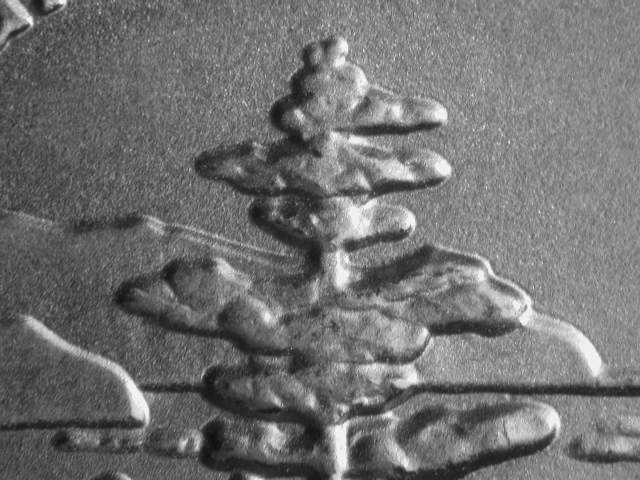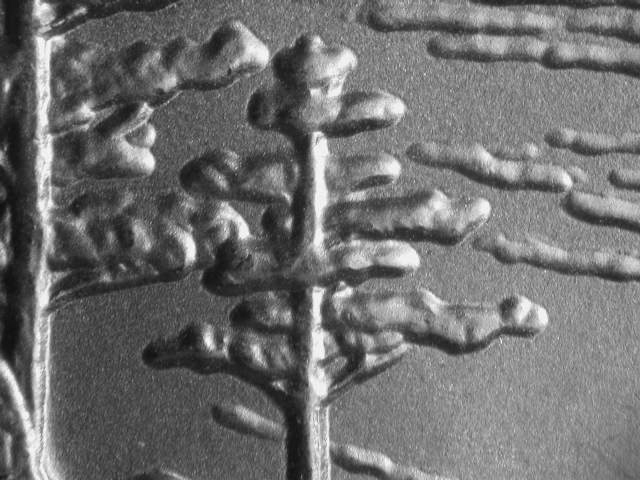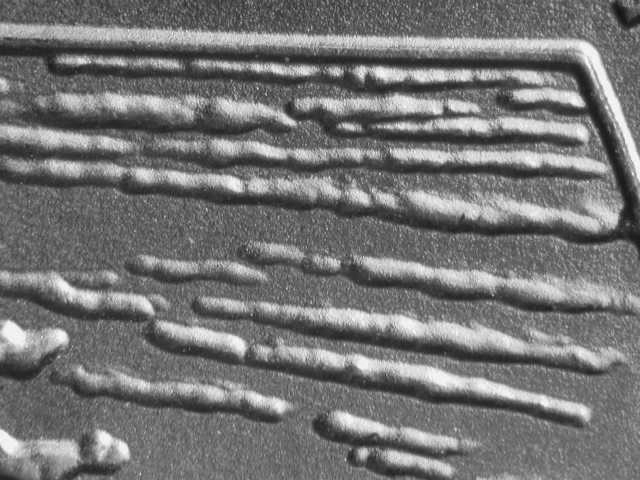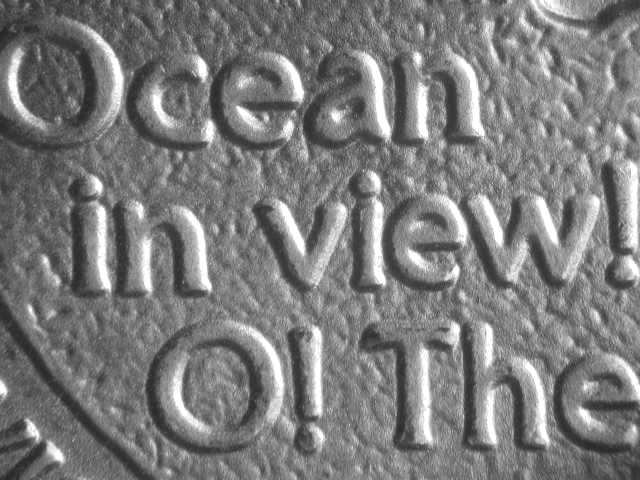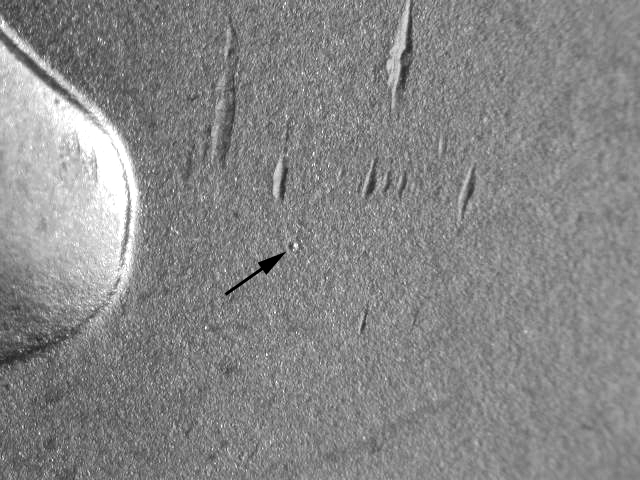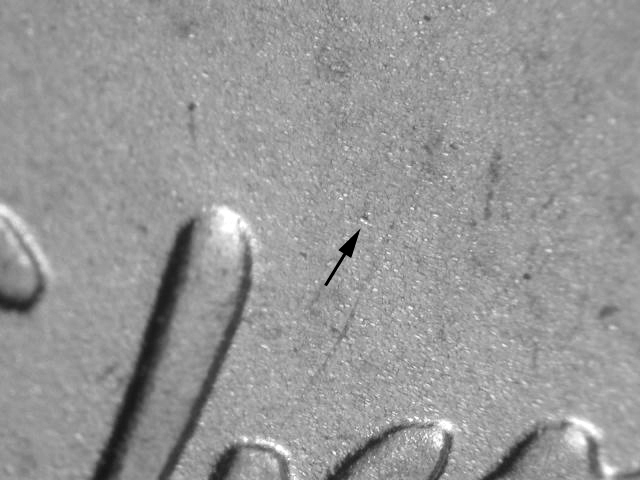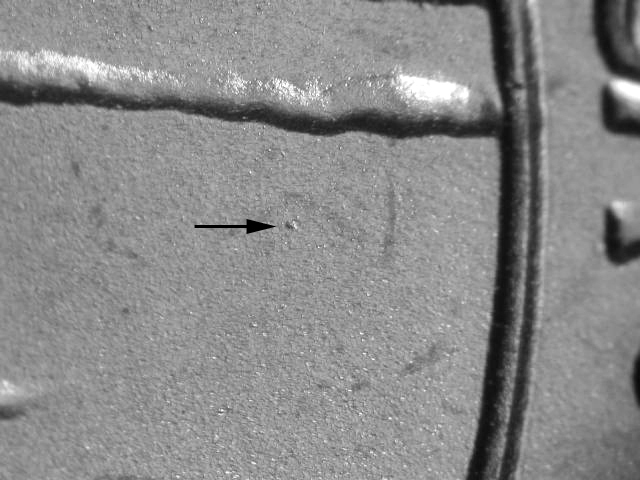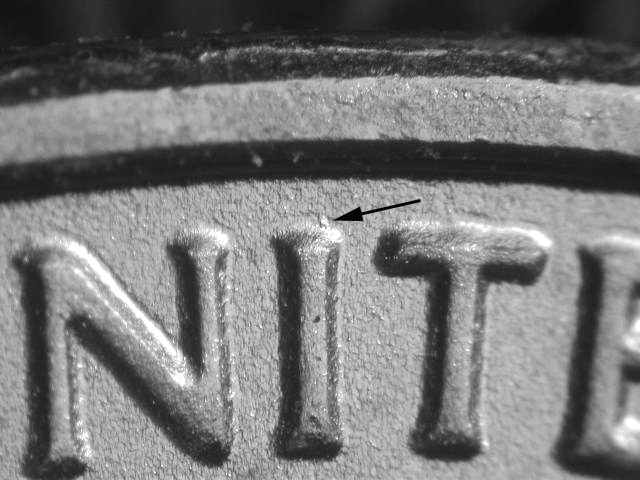 ---