2005 P WDDR-028 Business Strike Ocean in View "Best Of" Nickel Doubled Die Varieties
Class VIII (tilted hub doubling) shows strongly to the north on the lowest branch on the left side of the target tree.  
Markers: 
Obv:  None noted.

Rev:  Die gouge (dot) to the lower right of the bottom of the tallest tree; a vertical die gouge on the right inner side of the lower portion of the "S" in CENTS; a small die dot to the upper right of "N" of IN. 
Cross Reference:  CDDR-042
Submitted by:  Billy Crawford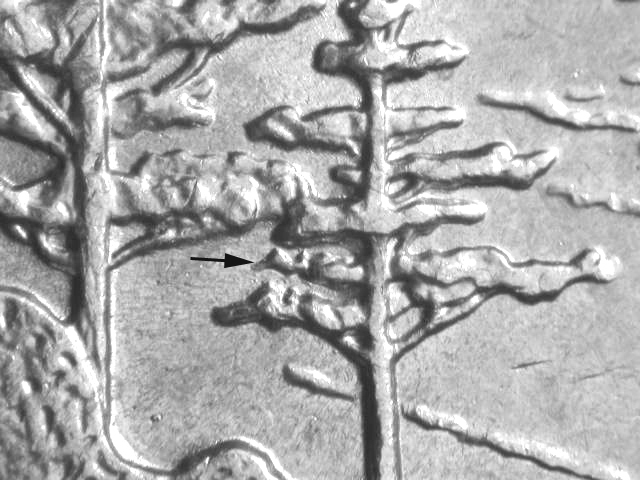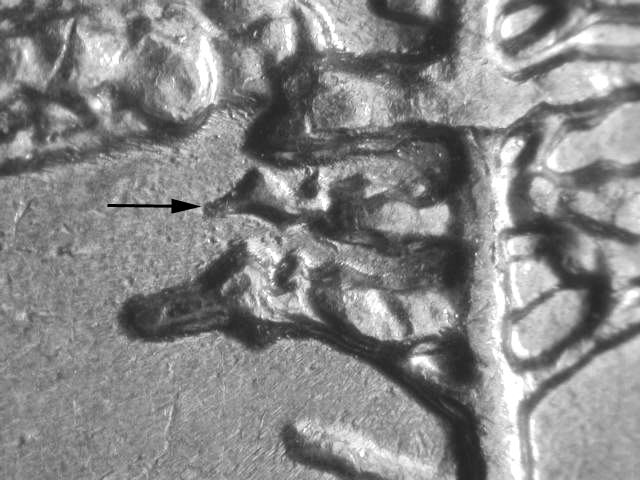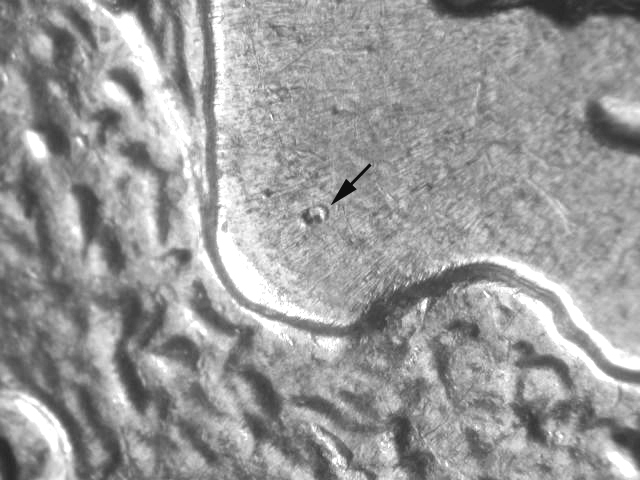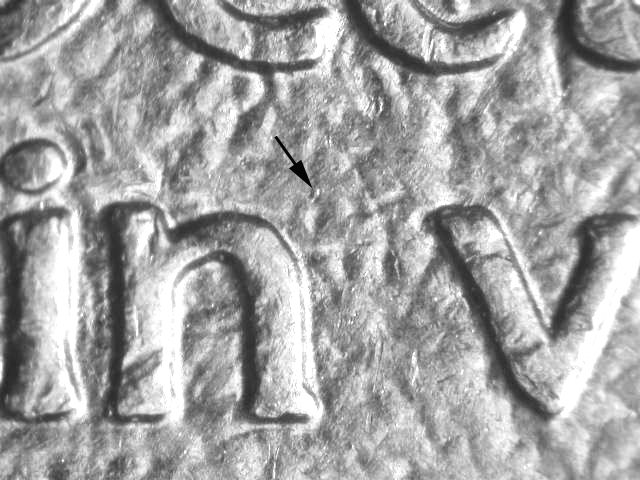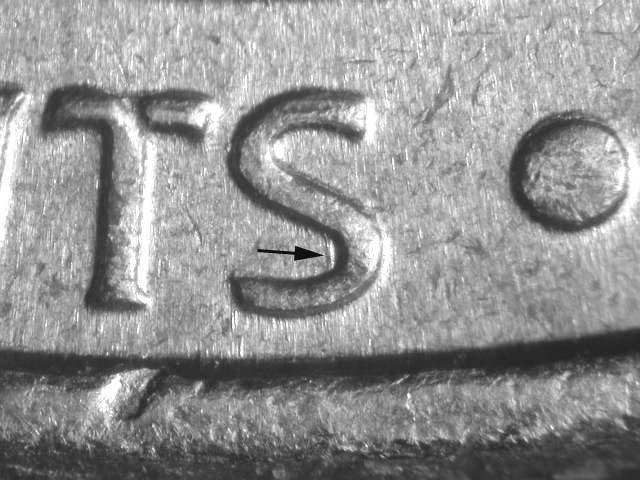 ---