2005 P WDDR-026 Business Strike Ocean in View
Class VIII (tilted hub doubling) shows weakly to the south on the third lowest branch on the left side of the target tree. This was found in the "Ocean in View" First Day Cover set issued by the Mint.
Markers:
Obv: Small die dot below the "W" of WE.
Rev: Small die dot above "E" of LEWIS; small die dot above and between the "&" and "C" of CLARK.
Cross Reference: CDDR-044
Submitted by: Kenneth Russell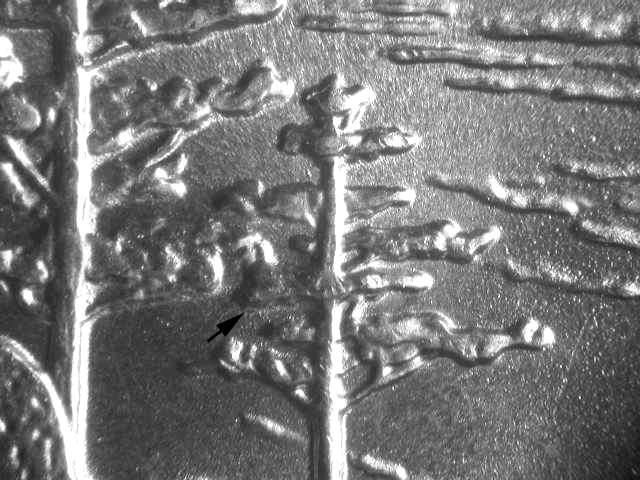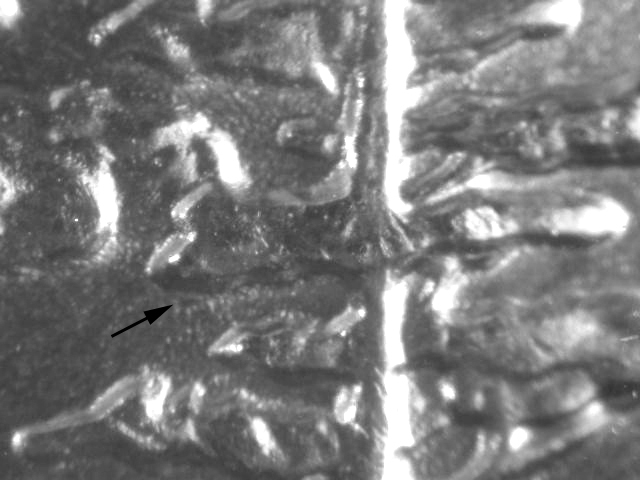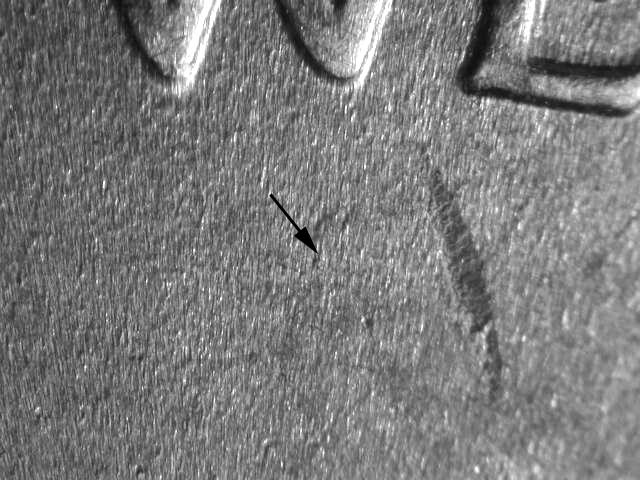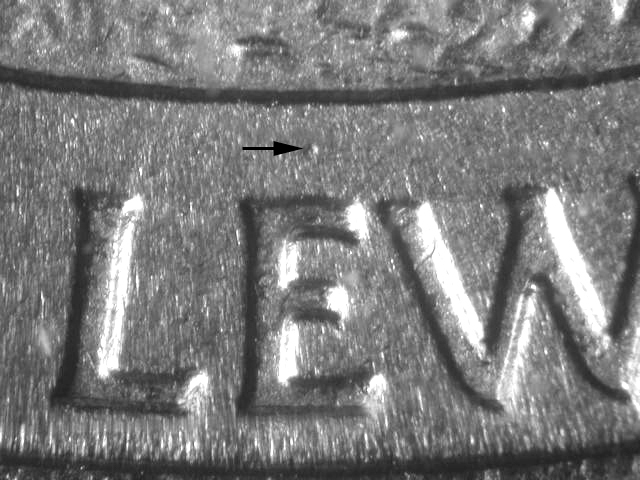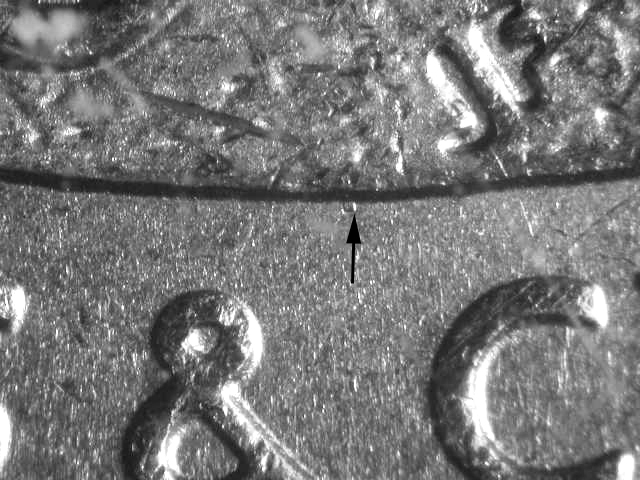 ---