2005 D WDDR-001 Business Strike Ocean in View
Class VIII (tilted hub doubling) shows on the second and third lowest branches on the left side of the target tree extending north and slightly to the west. This was found in the "Ocean in View" First Day Cover set issued by the Mint.
Markers:
Obv: Die dot inside lower portion of "N" of IN; short die gouge at the rim in Jefferson's hair.
Rev: None noted.
Cross Reference: CDDR-001/CONECA DDR-001
Submitted by: Kenneth Russell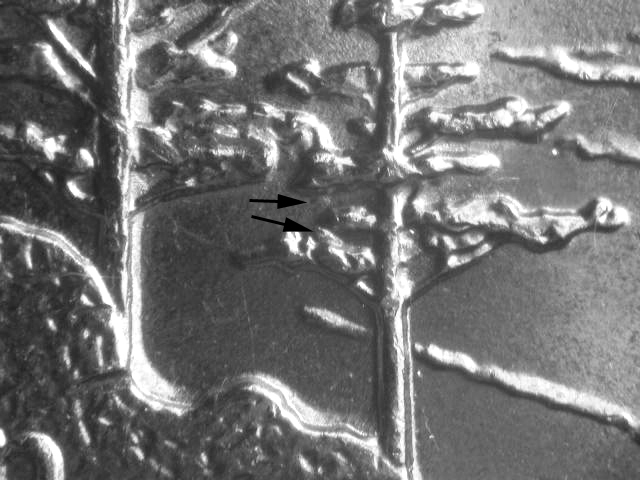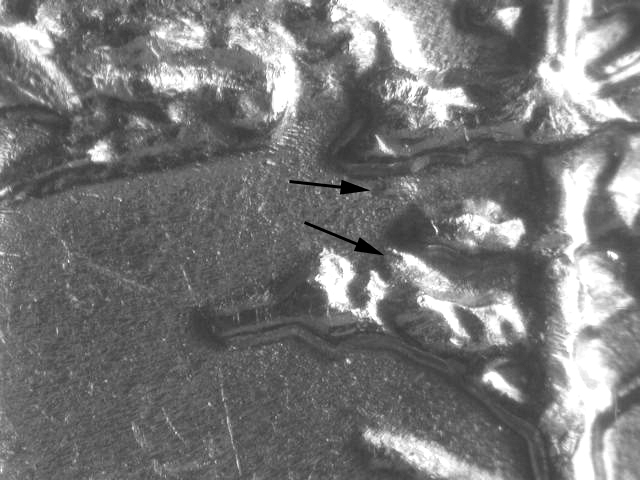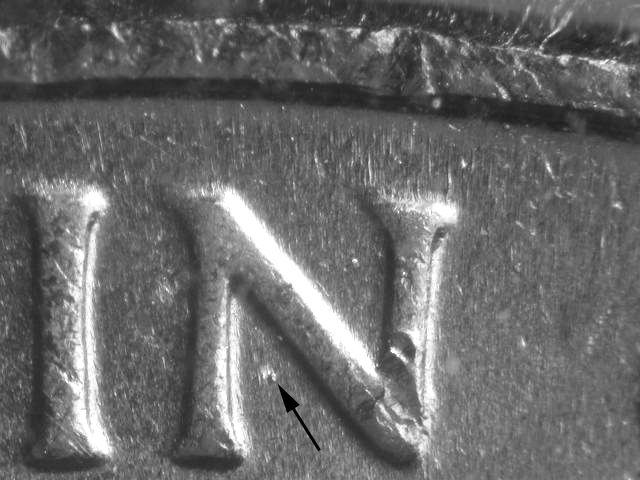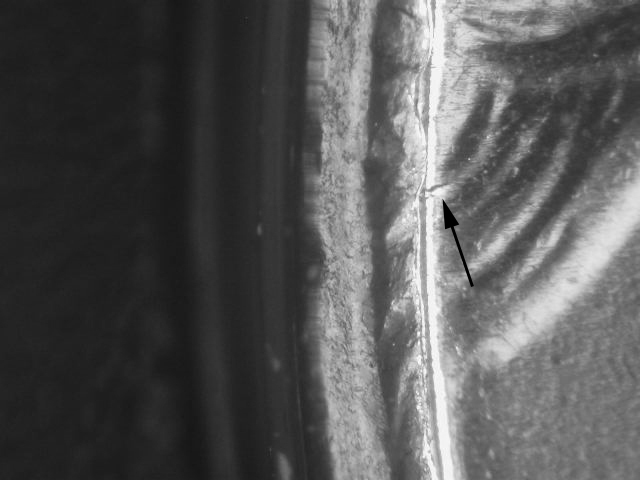 ---