2005 S Pr. WDDR-001 Ocean in View
Class VIII (tilted hub doubling) shows as remnants of the second and third lowest branches on the left side of the target tree. The doubling extends southeast into the field.
Markers:
Obv: Small die dot on the lower part of Jefferson's chin near his collar.
Rev: Small die dot above the "OY" of "joy;" two small die dots to the left of the target tree's trunk.
Cross Reference: CDDR-001/CONECA DDR-001
Submitted by: Kenneth Russell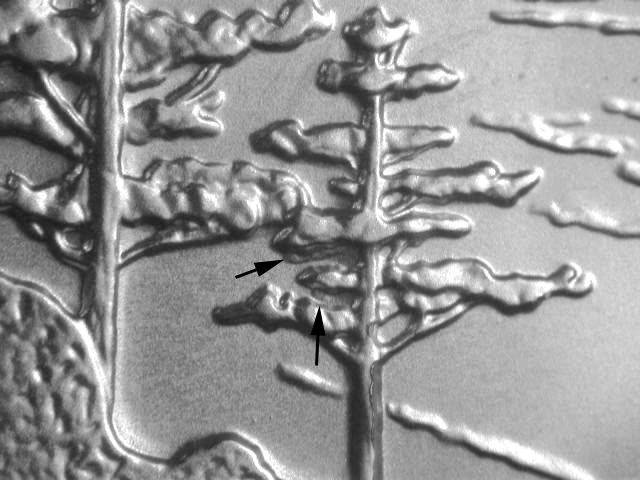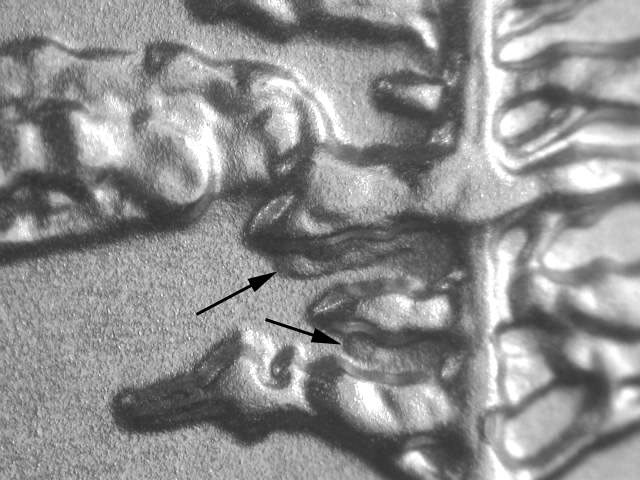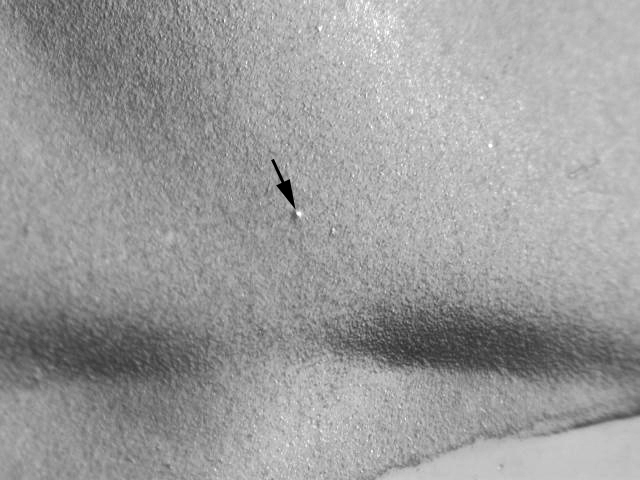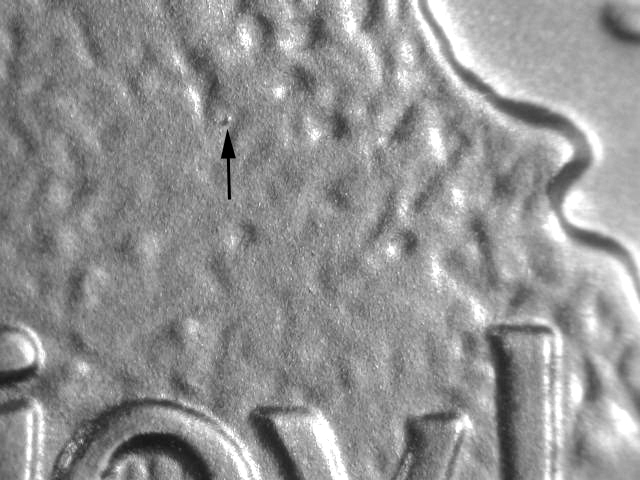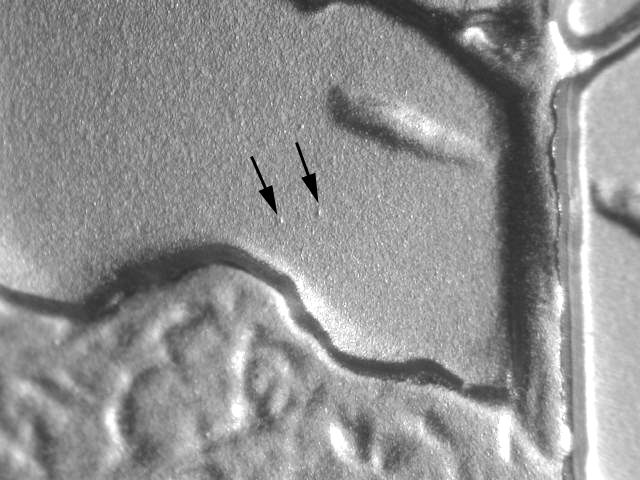 ---