2005 P WDDR-024 Business Strike Ocean in View
Class VIII (tilted hub doubling) shows on the second branch from the bottom on the left side of the target tree. The doubling extends west into the field.
Markers:
Obv: Small die gouges below the "R" and "U" of TRUST.
Rev: Small die gouge to the right of and a die scratch below the "E" of OCEAN.
Cross Reference: CDDR-033/CONECA DDR-038
Submitted by: Brian Ribar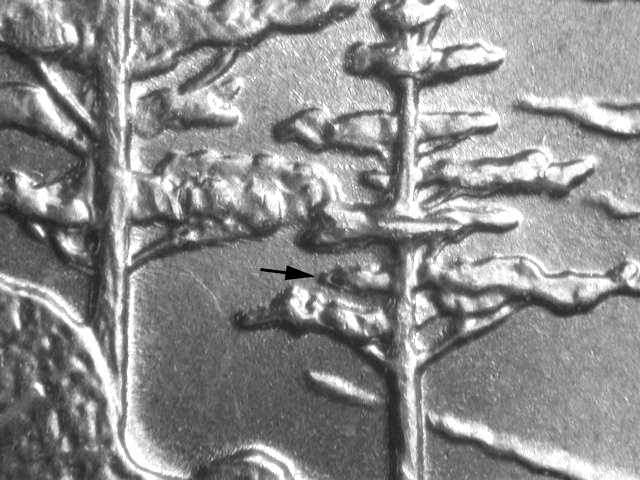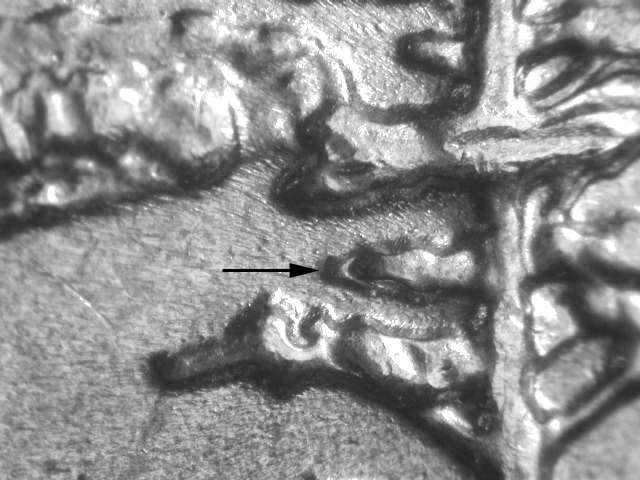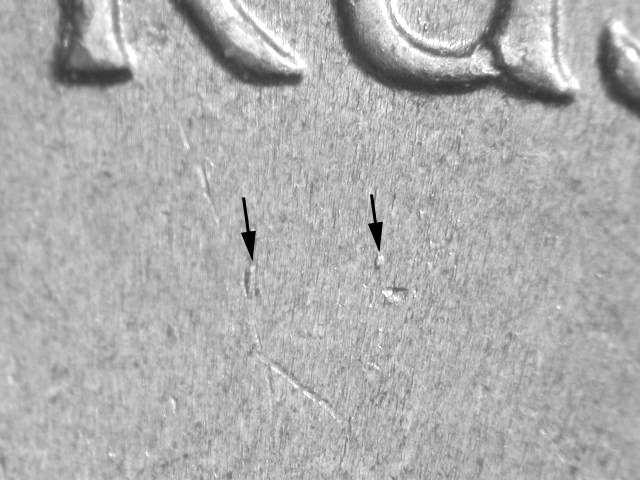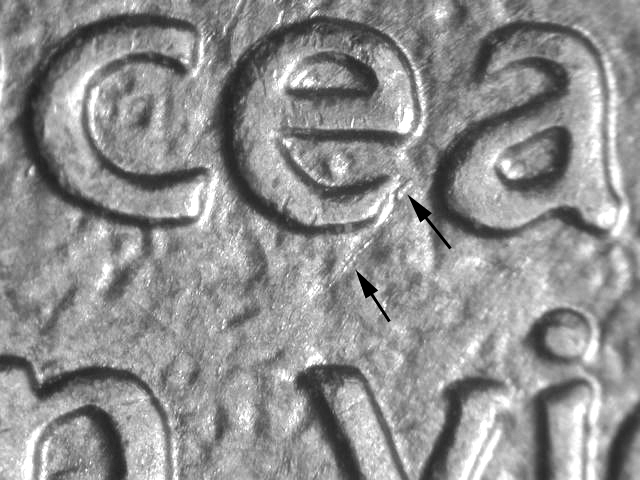 ---