2005 P WDDR-021 Satin Finish Ocean in View
Class VIII (tilted hub doubling) shows as remnants of the second and third branches from the bottom on the left side of the target tree extending east into the field.

Markers:
Obv: Two slanted die scratches through the "G" of GOD; an almost horizontal die scratch in the center of the "O" of GOD; a die dot above the "D" of GOD.

Rev: Die dot above the second "U" of PLURIBUS.
Cross Reference: Unknown
Submitted by: Brian Ribar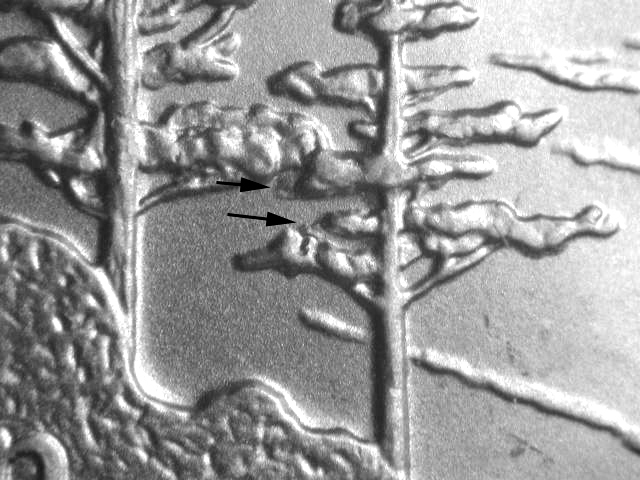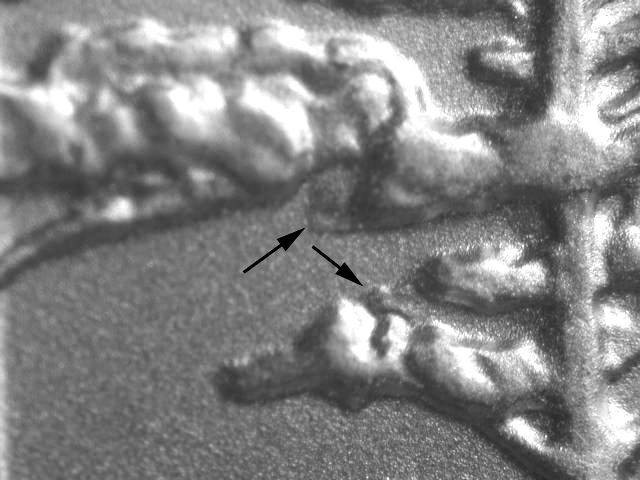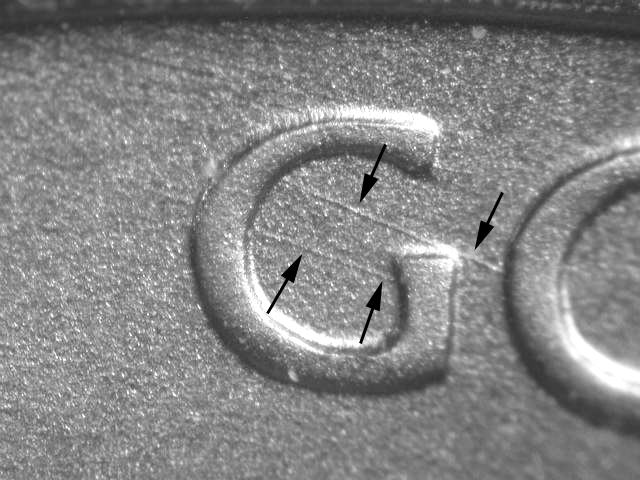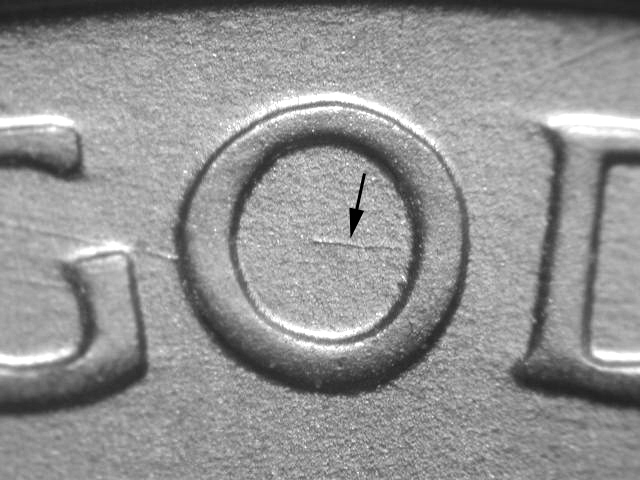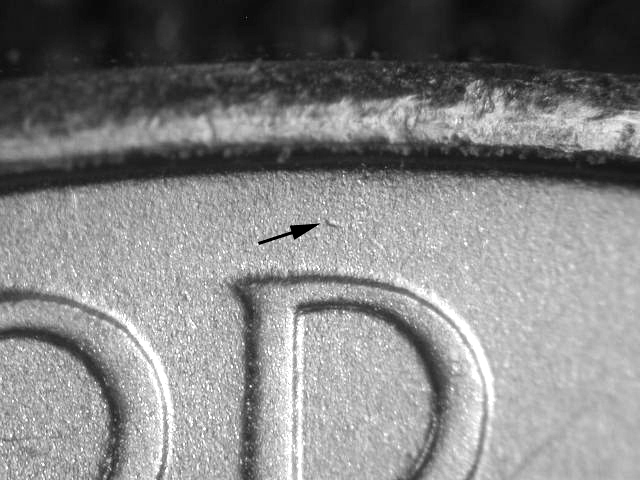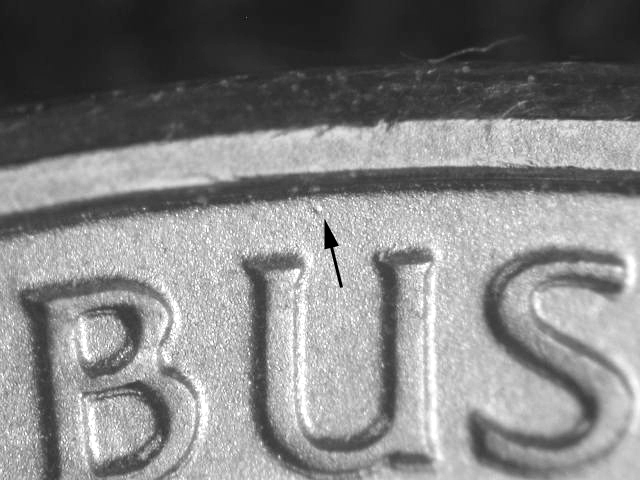 ---