2005 P WDDR-016 Business Strike Ocean in View
Class VIII (tilted hub doubling) shows as remnants of the two lowest left branches of the target tree to the northeast of said branches. The lower of the two remnants is very weak; the upper remnant is strong.
Markers:
Obv: A small die dot to the upper right of the "B" of LIBERTY; a die gouge below the upper loop of the "2" of the date.
Rev: None noted.

Cross Reference: Unknown
Submitted by: Tony Russo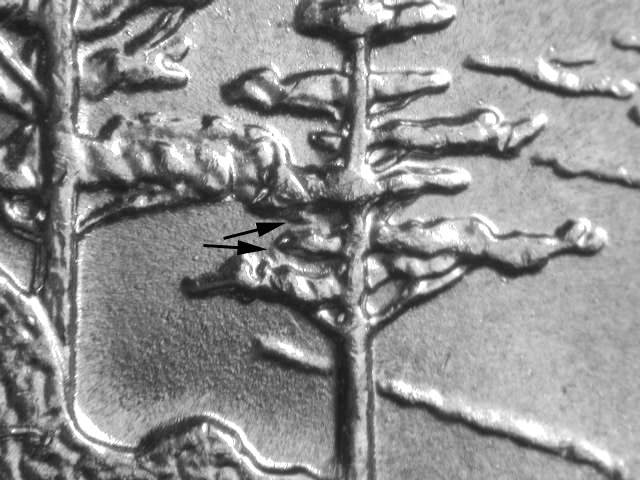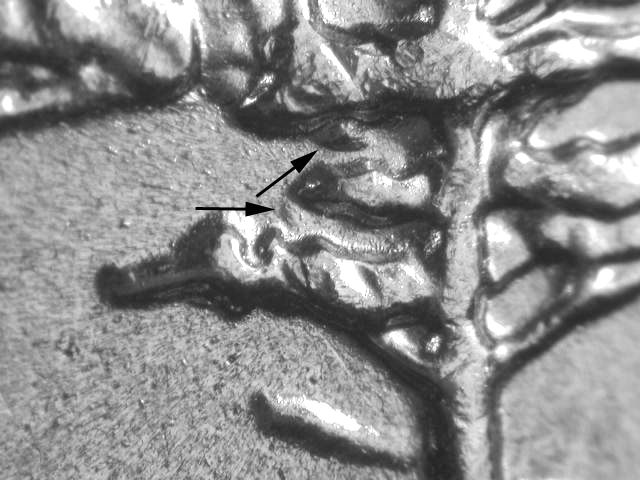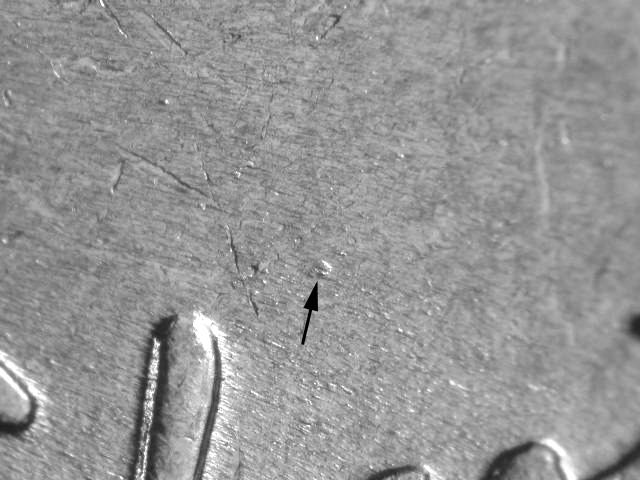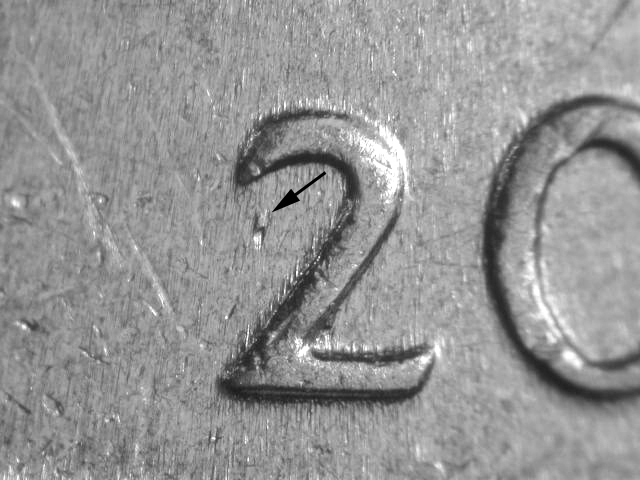 ---