2005 P WDDR-012 Satin Finish Ocean in View "Best Of" Nickel Doubled Die Varieties
Class VIII (tilted hub doubling) shows strongly as part of the tip of the lowest branch on the target tree extending west from the second lowest branch.   This has been nicknamed the "bird beak" variety on eBay as it resembles the head of a bird with its beak jutting out.

Markers: 
Obv: Die dot in the field above Jefferson's eyebrow.
Rev: None noted.

Cross Reference: CDDR-022/CONECA DDR-020
Submitted by: Kenneth Russell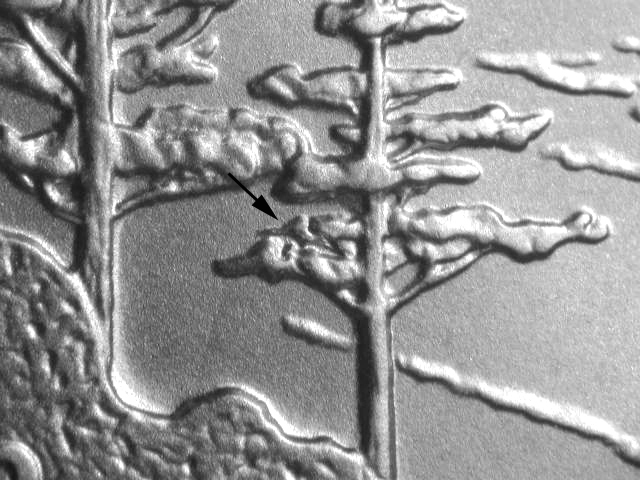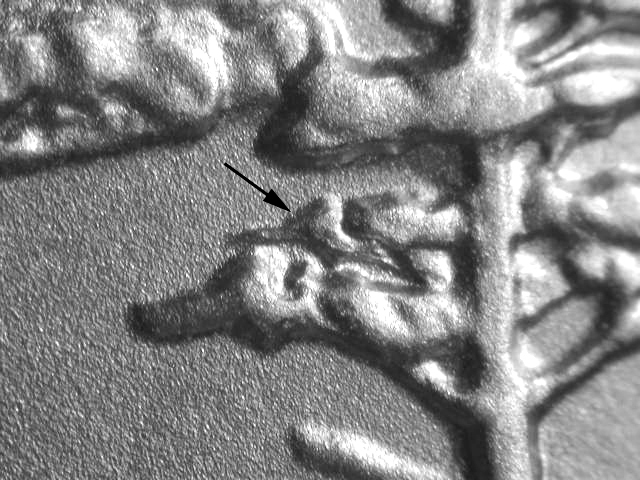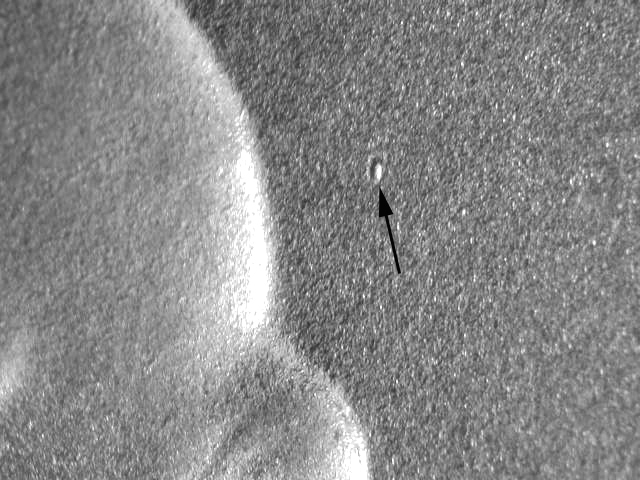 ---