2005 P WDDR-008 Satin Finish Ocean in View
Class VIII (tilted hub doubling) shows as remnants of the lowest left branch of the target tree and part of the wave to the north and slightly east. This coin is very similar to WDDR-006.

Markers:
Obv: Die gouge (dot) near the rim far to the left of the designer's initials "DE."
Rev: Die scratch above the "S" of LEWIS; die scratch inside the upper portion of the "S" of LEWIS.

Cross Reference: CDDR-008/CONECA DDR-016
Submitted by: Kenneth Russell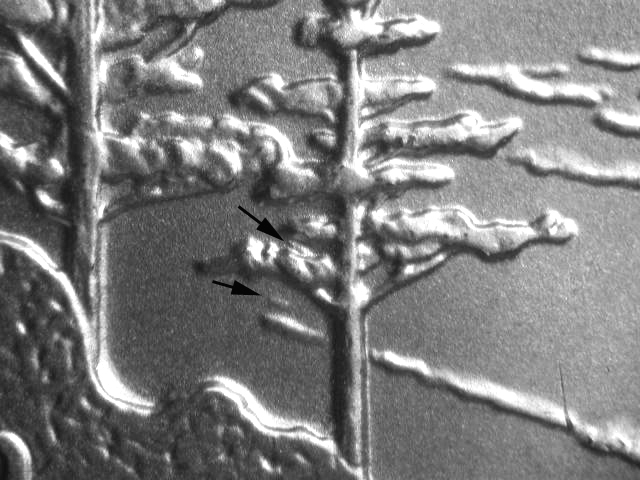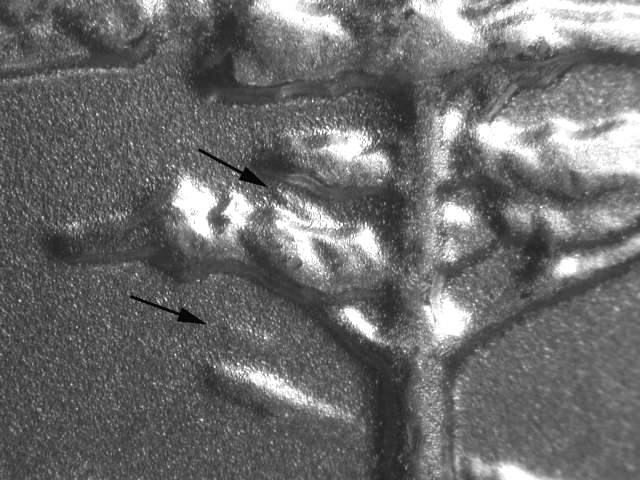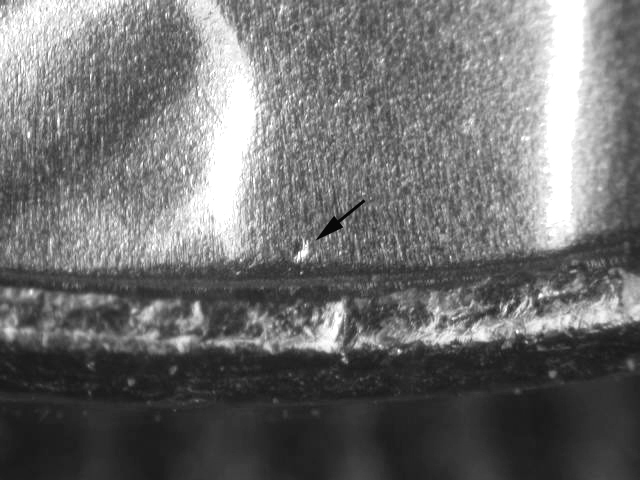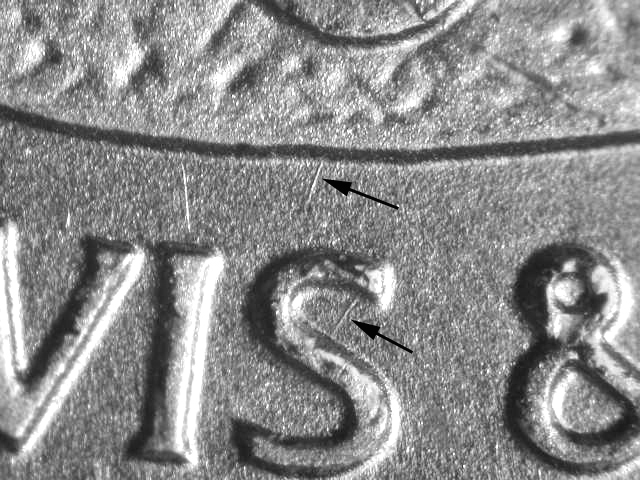 ---