2005 P WDDR-083 Satin Finish Ocean in View
Class VIII (tilted hub doubling) shows as a portion of a branch just above the lowest branch on the left side of the target tree near the trunk.
Markers:
Obv: Small die dot to the upper right of "JF."
Rev: Short weak die scratch above the "C" of CLARK.
Cross Reference: Unknown.
Submitted by: Richard Ray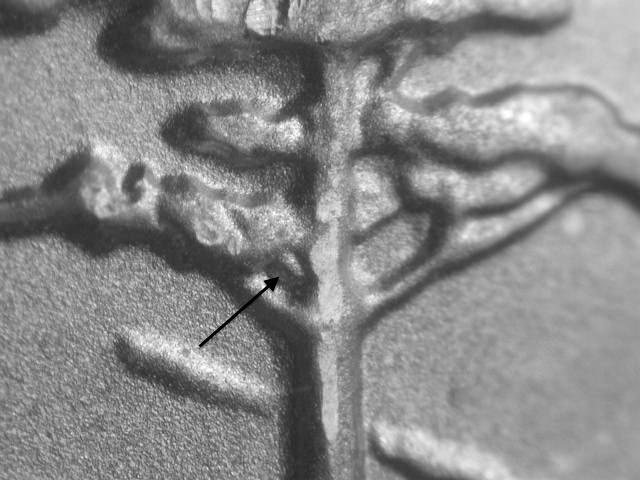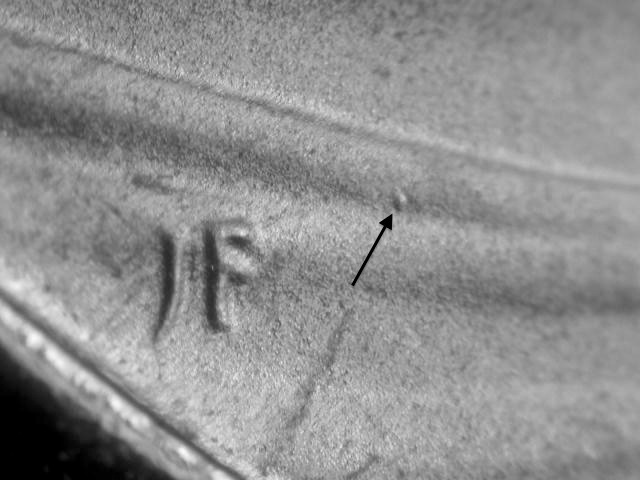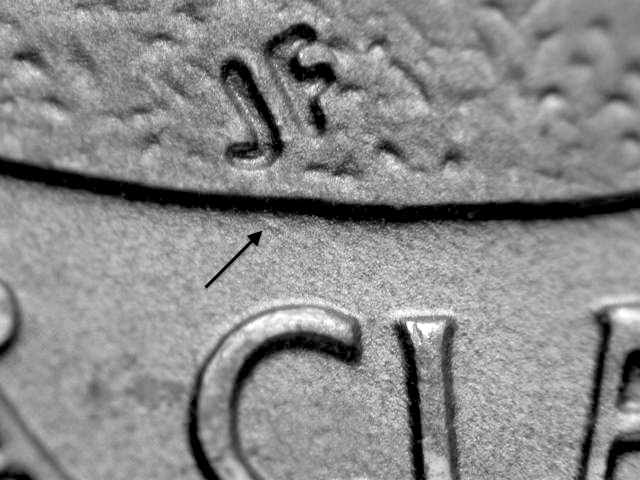 ---